SPORTS


Weather in




[includes/company_info.htm]
You can also catch us at:
just click at icon below



Powered by



BASKETBALL IS B-A-C-K!!!
| | | |
| --- | --- | --- |
| | | Feel free to share this article provided by AmateurSports365.com - |
ASNN
365.com
-
Basketball is back! Need I repeat myself? Basketball is back! As I woke up a couple of weeks ago to my delight the four-letter network, ESPN, had prepared a menu for me that was just plain ol' delicious - 24 hours of basketball!!!
MMMM MMMM G-O-O-D!!!
Just to hear crowds cheering and chanting was such a wonderful wake up alarm for me. And this is no different here in the Chicagoland area as high school teams prepare for the same grind...
On the girls side of things, the rankings almost look just like they did last season with the 4A defending champion Bolingbrook Raiders bringing back the nucleus of their team including Morgan Tuck, who is coming off of ACL surgery and the number 1 nationally ranked guard, Ariel Massengale. Followed by Young, Montini, Fenwick and Bogan. But when it comes to the grind in the south suburbs you have to give props to T.F. North, Rich Central and Hillcrest (won its fourth consecutive Galaxy tournament at Rich South right before Thanksgiving), and of course that stingy defense of Homewood-Flossmoor.
Amateur Sports Top 10 Girls Basketball Squads are as follows:
Bolingbrook (25-4)
Montini (28-5)
Fenwick (28-6)
*Young (33-2)
T.F North (28-3)
Bogan (33-7)
Rich Central ()
Hillcrest (26-5)
Homewood-Flossmoor ()
Lincoln-Way East (26-5)
On the come up: Geneva, Wheeling, Von Steuben, Trinity, Marshall, Marist, Morgan Park, Marian Catholic, Mother McAuley
*open their season December 1 against Orr
NOTE: Check out the Galaxy Tournament results by clicking here...
Adobe Reader required to open above link.
Now for the fellas...
The Boys rankings are kicked started with the defending 4A champions Young who are top heavy with a D-I talented squad consisting of Ahmad Starks (Oregon State) and Anthony Johnson (Purdue). Coming up a close second is the 2008 Mr. Illinois Jereme Richmond and the Waukegan squad, followed by unranked Simeon and Foreman. But, let's not show some respect to the suburban schools such as Thornton Wildcats and Reggie Smith (Marquette), Hillcrests' Eric Gaines (Kent State), and HF three smooth as silk sophomores, Tyron Sherman, Tim Williams and Delvon Rencher.
NOTE: click here for last years' final standings
Amateur Sports Top 10 Boys Basketball Squads are as follows:
*Young (26-9)

Waukegan (26-5)

*Simeon (18-10)

Foreman (19-7)

*Brooks (26-7)

Thornton (30-2)

Mount Carmel (20-9)

Crete-Monee (19-9)

Homewood-Flossmoor (23-6)

Hillcrest ()
On the come up: De La Salle, *Hyde Park, Vocational, Morgan Park, .*North Lawndale, Rich South
*tip-off their season this week
We are looking forward to the 2009-10 boys and girls basketball season and we'll see you from the baseline... Good luck!!!
| | |
| --- | --- |
| NOTE: We are proud to announce that for the entire month of November, S.C. Fitch Enterprises, and all of its affiliates including Amateur Sports News Network, ASNN365.com, and Amateur Sports Gallery will be modifying a portion of its web site in lieu of National Diabetes Awareness Month. | |
Here is your opportunity to stop hating the media and actually become it!
We are always looking for additional personnel. Click here if you are interested. If you would like to submit a story, score, stats, or even photos, click here.

Click here to view our Online Amateur Sports Event Calendar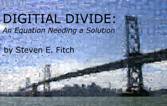 Digital Divide Book Available at

&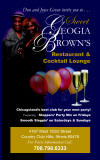 George Caribbean Soul
Your Island on Wheels
Genya Harley



Reduce your insurance cost TODAY!!!