SPORTS


Weather in




[includes/company_info.htm]
You can also catch us at:
just click at icon below




Powered by



HOOP HIGHLIGHTS
| | | |
| --- | --- | --- |
| | | Feel free to share this article provided by AmateurSports365.com - |
MARCH 2, 2010
BOYS BASKETBALL
The Warriors were led by James Crockett, who knocked down 31, in the regional semifinals (Illiana regional).

Crete-Monee really got their feet underneath them in the second half jumping out to a 14-0 run to a lead of 25.

"We did a good job of creating, of sharing the basketball," coach Rocky Hill said. "Our play was very unselfish. We shared the basketball. We played good half court defense."


The Warrior frontline all finished the contest with double-digits scoring: Ray Lester (14); Joshua Humphrey (11); and Mario Redmond (10).

For Illiana, Jordan Brink scored 21 in his farewell performance for the Vikings. There was another farewell in this game. This was coach Lance Davids' last game. He'll concentrate on athletic director duties from now on to spend more time with his family.

Final score was 75-45.

Crete-Monee will face Brooks, who defeated Washington 84-37, Friday night at 7:30pm in the (Illiana) regional finals.
| | |
| --- | --- |
| NOTE: We are proud to announce that for the entire month of December, S.C. Fitch Enterprises, and all of its affiliates including Amateur Sports News Network, ASNN365.com, and Amateur Sports Gallery will be assisting Connection for Abused Women and their Children (CAWC) on our web site. | |
Any pictures taking at the game can be found in our photo gallery - click here!
Here is your opportunity to stop hating the media and actually become it!
We are always looking for additional personnel. Click here if you are interested. If you would like to submit a story, score, stats, or even photos, click here.

Click here to view our Online Amateur Sports Event Calendar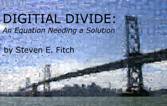 Digital Divide Book Available at

&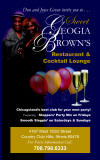 George Caribbean Soul
Your Island on Wheels
Genya Harley



Reduce your insurance cost TODAY!!!