SPORTS


Weather in




[includes/company_info.htm]
You can also catch us at:
just click at icon below




Powered by



Cavs come back to win...
| | | |
| --- | --- | --- |
| | | Feel free to share this article provided by AmateurSports365.com - |
CHICAGO - The Cavaliers' 62-57 overtime victory over Brooks has definitely put them on in the spotlight.
This game had just about everything including two double digit comebacks by the Eagles. Brooks came all the way back in the second quarter and led most of the second half. The Eagles took their first lead 29-27 on a shot from downtown by sophomore Michael Powell with 1 minute, 1 second left in the second quarter. They went on to take the led of 31-29 at the break and picked things up right where they left them in the second quarter and out on a 10-2 run to start the third.
And heading into the fourth, the Cavaliers trailed 48-41 and that's when coach Chris Pickett put his stamp on defense and rebounding. The team responded causing all sorts of offensive problems for Brooks who went cold and only score 2 points down the stretch. This allowed the Caves to do what they do best run the court and make easy baskets which built their confidence and tie the game.

Kevin Gray had a chance to break a 50-50 tie with 52 seconds left but missed a pair of free throws. Vocational held the ball for the last shot after securing the rebound. Hollis Hill missed a 3-pointer at the buzzer to end regulation.
In overtime, 6'5" forward Aaron Williams took over scoring seven of his game-high 25 points and pulled down two of his 13 rebounds.
"They were trash-talking about the game, saying they were going to beat us on our home floor and stuff like that," said Williams after the game. "I know a lot of those guys, so for me it was personal. We haven't lost on our home floor for a while, and I knew we had more heart than them."

In addition, senior Hollis Hill added 17 points and hit a pair of threes in the fourth that sparked Cavs offense. "That was huge," Hill said. "If we can get our big guys to box out and rebound like we did in the fourth quarter and overtime, we can win every game the rest of the way. They have to rebound like that, though."

Kendrick Nichols led Brooks with 16 points and Michael Powell added 10.
CVS 67, Brooks 57 (OT)
| | |
| --- | --- |
| NOTE: We are proud to announce that for the entire month of December, S.C. Fitch Enterprises, and all of its affiliates including Amateur Sports News Network, ASNN365.com, and Amateur Sports Gallery will be assisting Connection for Abused Women and their Children (CAWC) on our web site. | |
Here is your opportunity to stop hating the media and actually become it!
We are always looking for additional personnel. Click here if you are interested. If you would like to submit a story, score, stats, or even photos, click here.

Click here to view our Online Amateur Sports Event Calendar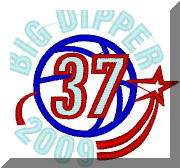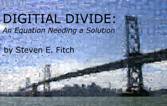 Digital Divide Book Available at

&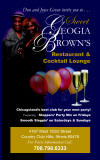 George Caribbean Soul
Your Island on Wheels
Genya Harley



Reduce your insurance cost TODAY!!!