SPORTS


Weather in




[includes/company_info.htm]
You can also catch us at:
just click at icon below




Powered by



HOOP HIGHLIGHTS
| | | |
| --- | --- | --- |
| | | Feel free to share this article provided by AmateurSports365.com - |
March 3, 2010
BOYS BASKETBALL
Class 3A
Rich South 81, Joliet Catholic 37
The Stars handled their business Wednesday night over Joliet Catholic, 81-37 on their home court in the Class 3A regional. After previous concerns of coach Scot Ritter, who thought the team was looking forward into the playoffs, maybe some of his concerns were resolved. "The biggest thing we stressed was just playing with effort," Ritter said. "I told them I didn't want to have to pull anyone out for lack of effort. I thought we played hard. It wasn't perfect, we were just better than them."

The Stars caused Joliet Catholic fits early on with their press defense. From this, they jumped out to an early 12 lead and never looked back. To top things off, they had a 37 point lead going into the fourth and 11 players for the Stars scored.

This game summary is sponsored by


check out ALL of the action at this gallery by clicking here

"When we share the ball and make the extra pass, that's Rich South basketball," Ritter said. "We talk about execution on defense as well and we did that tonight."

Even after coming off the bench, Macari Brooks, made his presence felt knocking down 18 point, followed by Pierre Brooks, who had a double-double - 13 points and 12 boards. It is noted that Brooks came of the due to disciplinary reasons.

Breshion Tucker led Joliet Catholic with 17 points.

The Stars will face Rich Central in Friday night's regional final at 7:30pm on their home court. So the question is can the South beat Central three times in one season (68-58, 69-58)? See you Friday night @ the baseline...

Rich Central 55, Carver 53
As for Rich Central, they had to put in work in order to advance over (Chicago) Carver with a buzzer beater by senior Chris Smith. In fact, they were trailing 30-26 at the half.

With 7 seconds in regulation, Smith received the ball in the backcourt and drove up the court to the paint and laid up the soft shot - S-W-I-S-H!!!!
This game summary is sponsored by


check out our gallery by clicking here
"Coach told us to attack the basket," Chris Smith said after the game. "I was just strong with the ball able was able to hit the shot."

The Olympians high scorer was Adedeji Ibitayo, who had 16 followed by Chris Smith, who added 15 points.

On the other side of the ball, Carver's big man, Deshawn Delany, kept them in the game by knocking down 29.

Up next for the Olympians is the cross-town rival Stars. Game time is 7:30pm Friday night. So the question is can the South beat Central three times in one season (68-58, 69-58)? See you Friday night @ the baseline...
March 2, 2010
GIRLS BASKETBALL
State Semi-finals at Redbird Arena (Normal, IL)
Class 3A
Oswego vs Hillcrest @ 12:15p
Springfield vs Montini @ 2p
Class 4A
Bolingbrook vs Hersey @ 630p
Fenwick vs Young @ 815p
March 1, 2010
GIRLS BASKETBALL
Hillcrest 55, Richwoods 47
Every team seems to have a nemesis, or an obstacle in which they have difficulty getting over. The Bulls had Detroit; the Bears had Green Bay; the White Sox had Boston/New York; and well, the Cubs have everybody including a goat. For south suburban school, Hillcrest, they had Fenwick (2001); Marian Catholic (2002) and Peoria-Richwoods (2009), who beat them at the supers' last years. But in most successful programs, they find a way to surpass these obstacles, and as of Monday night, Hillcrests' nemesis were no more, as they punch their ticket to sit at the BIG table downstate with a victory over defending 3A champion Peoria Richwoods 55-47. For more click here.
Check out action shots from the games by visiting


"Capturing the Art of Sport in Motion"
click here
Bolingbrook 36, Edwardsville 27
Even in foul trouble, Morgan Tuck was able to gain her composure and lead the Raiders back downstate with a victory over Edwardsville, 36-27. "We'll take an ugly win over a pretty loss any day," she shared after the game. "It's another big step toward our goal [going downstate and winning it all."
Bolingbrook is trying to become the first team in State history to advance to the state finals for five stragiht seasons.
Up next for the Raiders is Hersey Friday night at 6:30p at Redbird Arena (Class 4A).
| | |
| --- | --- |
| NOTE: We are proud to announce that for the entire month of December, S.C. Fitch Enterprises, and all of its affiliates including Amateur Sports News Network, ASNN365.com, and Amateur Sports Gallery will be assisting Connection for Abused Women and their Children (CAWC) on our web site. | |
Here is your opportunity to stop hating the media and actually become it!
We are always looking for additional personnel. Click here if you are interested. If you would like to submit a story, score, stats, or even photos, click here.

Click here to view our Online Amateur Sports Event Calendar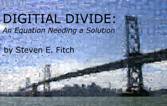 Digital Divide Book Available at

&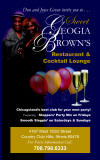 George Caribbean Soul
Your Island on Wheels
Genya Harley



Reduce your insurance cost TODAY!!!