SPORTS


Weather in




[includes/company_info.htm]
You can also catch us at:
just click at icon below




Powered by



HOOP HIGHLIGHTS
| | | |
| --- | --- | --- |
| | | Feel free to share this article provided by AmateurSports365.com - |
TUESDAY, FEBRUARY 23, 2010
GIRLS BASKETBALL
T.F. North 86, Harlan 28
How do you go about charting the flight of this meteor shower coming out of Calumet City, IL? The Lady Meteors of T.F. North dominated in every aspect of basketball 101 in this contest against Harlan. The D-1 lineup, jumped out at the tip and kept the pedal to the medal until the final buzzer and the 86-28 victory.
| | | |
| --- | --- | --- |
| | | |
This game summary is sponsored by


"Capturing the Art of Sport in Motion"
check out our gallery by clicking here
The team was led by Cincy-recruit Jeanise Randolph, who knocked down scored 26 points, followed immediately by Illinois-recruit Centrese McGee who added 17 of her own.

Jeanise Randolph soft shot

Karisma Chapman at the charity stripe
T.F. North will face Hillcrest Thursday night in the sectional championship. The game tips off at 7:30pm over at Hillcrest high school.
Hillcrest 70, Rich Central 56
| | |
| --- | --- |
| Now in the second game.... Hillcrest Lady Hawks faced Rich Central Olympians, a rematch from the Hillcrest Classic, where the Lady Hawks won 66-55. But that was then, this now... Would this game be any different? Unfortunately, not for the Olympians... The Lady Hawks were back playing in their gym in front of their home crowd and the DePaul recruit Uniquah Hampton picked up right where she left off in December knocking down almost her jersey number (33). | |
The Lady Hawks jumped out to a 16-0 start in the first 3 minutes of play.
This game summary is sponsored by


"Capturing the Art of Sport in Motion"
check out our gallery by clicking here
"Uniquah put us on our shoulders and said, 'I want this season to continue,' " Hillcrest head coach John Maniatis said. "She grabbed that momentum herself."
| | |
| --- | --- |
| On the other side of the ball, the Olympians were not going to stop fighting... they were able to get the game within 9 points behind the court authority of senior Janae Smith, who finished the contest with 27. "We lost our composure," she said after the game. "They were able to break us down. We came into the game ready to go but when we got on the floor, we started playing individual games plans." | |
During their (Olympians) run, the Lady Hawks were able to stop the bleeding and play better defense. "We had to get a stop," Hampton said of the Hawks' defense. "In Rich Central, I saw a team that was going to play their 'A' game."
| | |
| --- | --- |
| So if the Rich Central brought their A-game, Hillcrest played an A-plus match with some extra credit. The extra credit came in the form of 5'2" sophomore guard Samirah Ali, who knocked down 15 of her own. | |
Be sure to visit for



additional actions shots taken during the contest. Just click here.
The Lady Hawks move on to the sectional championship in another rematch against T.F. North who won earlier in the season. "That was a jaw-dropping performance," Maniatis said of T.F. North's win. "They are a very talented team. It will take a Herculean effort to beat them — but they're playing in our gym."

| | |
| --- | --- |
| NOTE: We are proud to announce that for the entire month of December, S.C. Fitch Enterprises, and all of its affiliates including Amateur Sports News Network, ASNN365.com, and Amateur Sports Gallery will be assisting Connection for Abused Women and their Children (CAWC) on our web site. | |
Here is your opportunity to stop hating the media and actually become it!
We are always looking for additional personnel. Click here if you are interested. If you would like to submit a story, score, stats, or even photos, click here.

Click here to view our Online Amateur Sports Event Calendar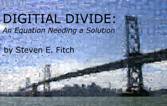 Digital Divide Book Available at

&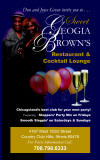 George Caribbean Soul
Your Island on Wheels
Genya Harley



Reduce your insurance cost TODAY!!!