SPORTS


Weather in




[includes/company_info.htm]
You can also catch us at:
just click at icon below




Powered by



HOOP HIGHLIGHTS
| | | |
| --- | --- | --- |
| | | Feel free to share this article provided by AmateurSports365.com - |
March 13, 2010
BOYS BASKETBALL
PEORIA – Less than 24 hours after a disappointing loss, the Spartans rebound and end their season on a winning note defeating Breese Central 80-70.
"I thought both teams came out and really played hard and well, and it's a tribute to both programs," Hales coach Gary London said. "I thought we played much better offensively. We shot the ball a lot better than we did [in the semifinals], and course that makes things a lot easier."
| | |
| --- | --- |
| The Spartan tag-team senior guards, Patrick Miller and Jamie Adams, got back to what they do best... orchestrated offense which elevates the defense. Miller knocked down 23 while Adams added 22, of which were four three-pointers. | |
"At first, we were kind of sluggish and still upset about [the semifinal], and then we came out and played faster," Miller said.
Game summary sponsored by


George Caribbean Soul
Your Island on Wheels
From here Adams took control in the second, scoring nine as the Spartans extended their lead to 37-29 at the break.
"It was emotional playing out there," he said. "This is probably the last time I'm going to play with Pat, and he's taught me so much. He never panics, never gets rattled and I've learned a lot playing with him."
| | |
| --- | --- |
| NOTE: We are proud to announce that for the entire month of December, S.C. Fitch Enterprises, and all of its affiliates including Amateur Sports News Network, ASNN365.com, and Amateur Sports Gallery will be assisting Connection for Abused Women and their Children (CAWC) on our web site. | |
Here is your opportunity to stop hating the media and actually become it!
We are always looking for additional personnel. Click here if you are interested. If you would like to submit a story, score, stats, or even photos, click here.

Click here to view our Online Amateur Sports Event Calendar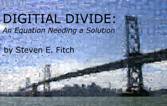 Digital Divide Book Available at

&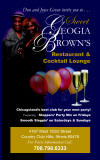 George Caribbean Soul
Your Island on Wheels
Genya Harley



Reduce your insurance cost TODAY!!!