SPORTS


Weather in




[includes/company_info.htm]
You can also catch us at:
just click at icon below




Powered by



HOOP HIGHLIGHTS
| | | |
| --- | --- | --- |
| | | Feel free to share this article provided by AmateurSports365.com - |
March 12, 2010
BOYS BASKETBALL

PEORIA – The Spartan magic comes undone against Robinson 64-61 in the Class 2A semifinals.
The Spartans seem to have lost their composure down the stretch and committed two costly turnovers and endured a three-minute scoring drought as Robinson used a 10-0 fourth-quarter run to seal the victory.
"We had the game at the tempo we wanted," Hales coach Gary London said. "We've talked all year about valuing possessions, and we had times in the second half we were rushed the ball or didn't take good shots."
Robinson was led by Ben Jones, who had 21 points, followed by the 7-foot Illinois recruit, Meyers Leonard, who added 19.
Robinson advances to play Peoria Manual for the 2A championship Saturday night.
Patrick Miller scored a game-high 22 points, followed by his partner in crime Jamie Adams, who contributed 13.
| | |
| --- | --- |
| NOTE: We are proud to announce that for the entire month of December, S.C. Fitch Enterprises, and all of its affiliates including Amateur Sports News Network, ASNN365.com, and Amateur Sports Gallery will be assisting Connection for Abused Women and their Children (CAWC) on our web site. | |
Here is your opportunity to stop hating the media and actually become it!
We are always looking for additional personnel. Click here if you are interested. If you would like to submit a story, score, stats, or even photos, click here.

Click here to view our Online Amateur Sports Event Calendar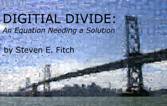 Digital Divide Book Available at

&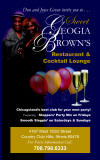 George Caribbean Soul
Your Island on Wheels
Genya Harley



Reduce your insurance cost TODAY!!!