SPORTS


Weather in




[includes/company_info.htm]
You can also catch us at:
just click at icon below




Powered by



HOOP HIGHLIGHTS
| | | |
| --- | --- | --- |
| | | Feel free to share this article provided by AmateurSports365.com - |
March 13, 2010
BOYS BASKETBALL

The Class 2A championship game took overtime to decide who would stand at the top of the hill and when the final whistle blew, it was Robinson knocking off well-known Peoria Manual 76-68.
In this case, Robinson is not a person, but a not so popular school in southern Illinois.
Robinson was able to win this contest behind the play of Derek Hannah who went 18 of 20 from the free-throw line and scored 12 of his game-high 28 points in overtime.
Game summary sponsored by


George Caribbean Soul
Your Island on Wheels
This is Robinson's first state-final appearance since 1916 and first state championship in eight trips to the tournament.

"Shooting around in the driveway growing up, I always dreamed of being the hero in the state championship game," Hannahs said. "This is Robinson's first state championship in basketball and second in any sport. The people that aren't there are watching on a big screen at a movie theater. They sold out the theater."
| | |
| --- | --- |
| 7' Meyers Leonard, an Illinois-bound player, followed up his strong effort against Hales in the semifinal with 16 points and 15 rebounds, and he swatted six shots despite picking up his third foul with 2 minutes, 39 seconds left in the second quarter. | |
"I'm considered the leader of this team, but this is as much about them as it is me," Leonard said. "They work just as hard as I do, shoot just as much as I do, lift weights just as hard as I do. To win this for them is just amazing."

Manual was able to pull within 6 points down the stretch, 72-68, on a lay-up by Marvin Jordan, but Hannahs and Austin Siler put it away from the charity line.

| | |
| --- | --- |
| NOTE: We are proud to announce that for the entire month of December, S.C. Fitch Enterprises, and all of its affiliates including Amateur Sports News Network, ASNN365.com, and Amateur Sports Gallery will be assisting Connection for Abused Women and their Children (CAWC) on our web site. | |
Here is your opportunity to stop hating the media and actually become it!
We are always looking for additional personnel. Click here if you are interested. If you would like to submit a story, score, stats, or even photos, click here.

Click here to view our Online Amateur Sports Event Calendar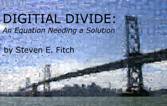 Digital Divide Book Available at

&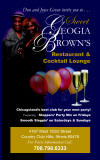 George Caribbean Soul
Your Island on Wheels
Genya Harley



Reduce your insurance cost TODAY!!!