SPORTS


Weather in




[includes/company_info.htm]
You can also catch us at:
just click at icon below




Powered by



HOOP HIGHLIGHTS
| | | |
| --- | --- | --- |
| | | Feel free to share this article provided by AmateurSports365.com - |
MARCH 5, 2010
CLASS 4A GIRLS BASKETBALL SEMI-FINALS
Bolingbrook 56, Hersey 30
NORMAL — Going into the contest, Hersey knew they would need a near perfect game in order to defeat Bolingbrook. Well, unfortunately, this wasn't the night for perfection as the Huskies lose 56-30.
| | |
| --- | --- |
| Sophomore phenom Morgan Tuck knocked down 28 to advance to the Raiders fifth consecutive appearance in a state title game. "My team got me going," Tuck said. "They told me to be tough in the post and not just let people push me around. So I took their criticism and went out and tried to play better." | |
On the other side of the ball, Hersey's Megan Rogowski struggled offensively going 1-for-18 from the field and finishing with 7 points, all but two from the charity stripe.

"They played great defense and put a lot of pressure on me," Rogowski said. "When I got shots off they weren't my normal shots I like to take."

The Raiders have won 23 in a row. They haven't lost since Dec. 18, 2009 when they played Long Beach Poly (Calif.) in the Nike Tournament of Champions in Phoenix, Ariz.

| | |
| --- | --- |
| "I could tell they were starting to get winded," Bolingbrook guard Ariel Massengale said. "Our experience helped us, and when they got tired we just kept pushing." | |

******************
Young 54, Fenwick 38
NORMAL, Ill. — Whitney Young displayed pure domination in the victory over Hersey in this Class 4A semifinal 54-38. Young's Alexis Lloyd knocked down 10 points but her main task on the evening was to guard Fenwick star and Duke recruit Tricia Liston.
Lloyd's defense may not have limited Liston's point total but it did prevent her from getting comfortable in the game. She had to work for every single shot she made. Liston even got frustrated in the third quarter and received a technical. This was her first technical in her high school career.

"I was in the post and the [Young player] had her arms wrapped around me and they called the foul, and we were still sort of tangled up and I had the ball and kind of took the ball away," Liston said. "There were no exchanged words."
The Dolphins went into halftime with a 24-16 lead. In the second half, Young began pulling away and went on a 9-0 run.

"We were able to wear them down and contain Tricia," Young coach Corry Irvin said. "We were hoping not to give her a career night. We feel Alexis can hold the other team's best player."

The table is set for the Class 4A finals... R-E-M-A-T-C-H!!! It's going to be a Young vs. Bolingbrook state championship rematch game for the third year in a row. WHEW!!! We'll be at the baseline for the 8:15pm contest.
| | |
| --- | --- |
| NOTE: We are proud to announce that for the entire month of December, S.C. Fitch Enterprises, and all of its affiliates including Amateur Sports News Network, ASNN365.com, and Amateur Sports Gallery will be assisting Connection for Abused Women and their Children (CAWC) on our web site. | |
Here is your opportunity to stop hating the media and actually become it!
We are always looking for additional personnel. Click here if you are interested. If you would like to submit a story, score, stats, or even photos, click here.

Click here to view our Online Amateur Sports Event Calendar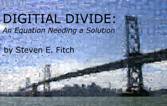 Digital Divide Book Available at

&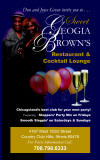 George Caribbean Soul
Your Island on Wheels
Genya Harley



Reduce your insurance cost TODAY!!!