SPORTS


Weather in




[includes/company_info.htm]
You can also catch us at:
just click at icon below




Powered by



HOOP HIGHLIGHTS
| | | |
| --- | --- | --- |
| | | Feel free to share this article provided by AmateurSports365.com - |
MARCH 5, 2010
CLASS 3A GIRLS BASKETBALL SEMI-FINALS
Hillcrest 54, Oswego 45
NORMAL, Ill. — After the game team captain, Uniquah Hampton, made a very profound statement that "I can't be a ball hog!" This statement proved to be so true as the Lady Hawks advance to the state finals for the first team in school history as they defeated Oswego 54-45 in the Class 3A semifinals.

| | |
| --- | --- |
| In this contest, it was junior center Yolanda De La Torre that had the hot hands as she finished with a season high of 18 points, including a key short jumper that led to an offensive run for the Lady Hawks. | |
"I felt like I was on fire, so I had to take it," said De La Torre after the game. "They (the fans) just care. We couldn't let them down. They didn't come all the way here for nothing."

She also grabbed 8 boards and blocked 2 shots.

"She had a big game," said Hillcrest senior Kristin Marshall. "She finished. She knew they had some great post players, so she had to step up. She's only a junior, so just imagine what she's going to be like next year."

On the other side of the ball, the Panthers had lots of turnovers, 17 of their 27 in the first half, which resulted in the offensive explosion for the Lady Hawks. They went on a 20-4 run with a lead of 27-14 at halftime.

For the Panthers, they were led by Brittany Collier who knocked down 23 points.

What seems to be a post-season problem for Hillcrest is the charity stripe. In this contest, they went 2-for-11 in the fourth quarter, where they could have extended their lead and sealed the contest much earlier.

"It (free-throws) has a lot to do with nerves," said Hillcrest coach John Maniatis. "This is a new experience for them."

Hillcrest will face either Springfield or Montini Saturday afternoon in their first state championship.

*****************
Montini 57, Springfield 40
NORMAL — The Bronco's rode their way to the state finals on the back of junior point guard Whitney Holloway winning 57-40. Holloway scored a game-high 19 points in the victory.

"I thought we played hard and we really wanted to get to the state title game," Holloway said. "That's what we've been thinking about all season, and now that we're here it's just really coming to life and we're really glad we got this one down."
After ending the first half with a 10-point lead,

Springfield rallied twice in the contest. The first time, in the third quarter, they were able to into Montini's lead to 3 but the Broncos responded with a 9-1 run of their own. The next time rally by the Senators was in the fourth, as they scored six unanswered points, but once more, the Broncos responded with Whitney Adams knocking down a shot from long-distance.

"A lot of it starts with Whitney," Montini coach Jason Nichols said.

Springfield's offensive spark come by way of sophomore guard Zahna Medley, who leads the Senators in scoring with a 19 points per game average. In this contest, Montini's defense held Medley below her season high and she only scored 12 points.

So, the table is set for the Class 3A finals... Hillcrest vs. Montini - Saturday, March 6 at 2:00pm (Redbird arena). See you guys at the baseline.
| | |
| --- | --- |
| NOTE: We are proud to announce that for the entire month of December, S.C. Fitch Enterprises, and all of its affiliates including Amateur Sports News Network, ASNN365.com, and Amateur Sports Gallery will be assisting Connection for Abused Women and their Children (CAWC) on our web site. | |
Here is your opportunity to stop hating the media and actually become it!
We are always looking for additional personnel. Click here if you are interested. If you would like to submit a story, score, stats, or even photos, click here.

Click here to view our Online Amateur Sports Event Calendar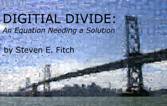 Digital Divide Book Available at

&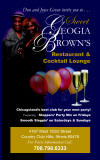 George Caribbean Soul
Your Island on Wheels
Genya Harley



Reduce your insurance cost TODAY!!!