SPORTS


Weather in




[includes/company_info.htm]
You can also catch us at:
just click at icon below




Powered by



2009 CPS Boys Basketball Showcase
| | | |
| --- | --- | --- |
| | | Feel free to share this article provided by AmateurSports365.com - |
CHICAGO -This basketball showcase was played over two days over at Chicago State University in the Jones Convocation Center and featuring some of the best teams in the area, including the 2009 Class 4A champs, Whitney Young Dolphins, as well as their runner up counterparts, Thornton and North Lawndale. It also showcased the Class 2A champs Seton Academy.
SATURDAY

Crane 66, University High 46
Alfred Ingram scored 13 points and Jeremy Newton added 11 points for Crane (5-0). Jordan Gibson lead University (5-1) with 14.

Peoria Richwoods 69, Hyde Park 67
BIG 3-pointer by Aaron Davis with 2 seconds left in OT gave Peoria Richwoods the victory.

North Lawndale 73, Seton 58
Morgan Park 82, East Aurora 69
Wayne Blackshear came, showed, and conquer the stage with a rock-solid double-double: 42 points and 18 rebounds plus 5 five blocks giving the Mustangs a big victory over the Tomcats 82-69.
Mount Carmel 70, Brooks 54
Tracy Abrams (junior, committed to Illinois) was rusty and kind of awkward, but his presence alone lifted the rest of his teammates with a victory over Brooks, 70-54. He finished with 9 points, 5 assists and 3 steals. "I don't want to do anything," Abrams said. "I just want to be a leader to my team. I know we can make plays, so I just want to focus on everything that we can do."

Junior guard George Marshall scored 14 points for the Eagles. Kendrick Nichols added 11.

SUNDAY

Von Steuben 55, Marshall 53
Behind the hot hands of Jermaine Hiler, who scored 13 points, and Nolan Williams who added 12, the Panthers snuck by the Commandos 55-53. Terry Gathering had a game-high 21 for Marshall.

Curie 54, TF North 63
TF North captured its first win behind the steady hands of 6'6" senior Sean Montgomery who knocked down 16 points and junior DeAndre Lowery who added 14.

Farragut 55, Crete-Monee 68
The Warriors three-amigo's, Ray Lester (18 points), Mario Redmond (16 points) and James Crockett (15 points) topped Farragut 68-55. Demetrius Tolliver led the Admirals with 13.

Foreman 52, Hillcrest 64
A victory over a highly-ranked city team verified what

Senior and Kent State recruit Eric Gaines showed a jammed packed crowd that Hillcrest is for real with a victory over Foreman 64-52. Gaines finished the contest with 20 points. "We're trying to get our ranking up," Gaines said. "We didn't want to overlook Argo (a 68-35 Hillcrest victory on Friday night), but we've been looking forward to this all week. We were unsure about this game because we never saw (the Hornets) before. I think we made a statement."

The Hawks are returning to this season with 8 players from last season where they won 20 games and advanced to the sectional finals. "We've had a lot of people contribute," Gaines said. "Our second five is almost as good as our starting five."

Herb Offord and Jeremiah Horne scored 12 points each.

Simeon 50, Thornton37
History was made by the Wolverine's, as they won 50-37 over Thornton, when Jabari Parker became the first freshmen to play varsity for them, according to coach Robert smith. Mr. Parker came into the game midway through the first quarter Sunday, and was tough to defend with his 6'4" frame as well as his ability to get up and down the court. Parker, whose father, Sonny, attended Farragut and was a first-round pick in the 1976 NBA draft.

"He's going to be a special player for us," Smith said. "He's been playing with older kids since he's been in sixth or seventh grade, so he's unfazed by this. And he has guys around him to go up against every day in practice. That will make him better."
He finished the game with 16 points and 4 rebounds which lead Simeon over Thornton 50-37 in the fifth game on the afternoon. He also displayed a nice touch from midrange and soft hands in finishing around the basket.
"We're not just ripping and running," Smith said. "All five guys are playing together. They did a great job of running our sets."

Young 74, Homewood-Flossmoor 61
In the final showcase, senior, 6'4" guard, Anthony Johnson put on a shooting exhibition. He hit three 3-pointers and scored 15 of his 17 in the third quarter. Mr. Johnson showcased what Purdue University will have next season on their team in front of head coach Matt Painter.

"I thought we came out a little lackadaisical and I just wanted to step up my game," Johnson said.

The Vikings didn't go down easy. In fact, second year guard Tyrone Sherman hit a big shot right before the halftime buzzer which game them a 33-26 lead at the break. Sherman finished with 11 points.

The Dolphins got their stroke back in the third quarter and began swimming downstream in order and that's when Mr. Johnson led the team on a 20-5 run including back-to-back shots from downtown. This run game Young a 46-42 lead.

"It was very gratifying to have this kind of game in my senior year," Johnson said. "I waited my turn from last year's team." Moments after his third three-pointer, Johnson hit the floor hard and had to leave the game with 2:02 remaining in the quarter.

Senior, Rice recruit, JR Reynolds got his mojo going too with an easy lay-up to end the third quarter and back-to-back three-pointers to start the fourth. Reynolds finished the contest with 13 points. Nine different players scored for the Dolphins including Sam Thompson, who finished with 13.

Homewood-Flossmoor's leading men were Senior Courtney Jones scored 18 points and Julian Lewis who added 20 points. In retrospect, the Vikings appeared exhausted in the final quarter and couldn't keep up.
| | |
| --- | --- |
| NOTE: We are proud to announce that for the entire month of December, S.C. Fitch Enterprises, and all of its affiliates including Amateur Sports News Network, ASNN365.com, and Amateur Sports Gallery will be assisting Connection for Abused Women and their Children (CAWC) on our web site. | |
Here is your opportunity to stop hating the media and actually become it!
We are always looking for additional personnel. Click here if you are interested. If you would like to submit a story, score, stats, or even photos, click here.

Click here to view our Online Amateur Sports Event Calendar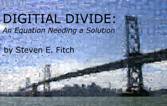 Digital Divide Book Available at

&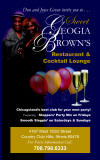 George Caribbean Soul
Your Island on Wheels
Genya Harley



Reduce your insurance cost TODAY!!!