SPORTS


Weather in




[includes/company_info.htm]
You can also catch us at:
just click at icon below




Powered by



2010 Commitments
| | | |
| --- | --- | --- |
| | | Feel free to share this article provided by AmateurSports365.com - |
CHICAGOLAND AREA
Player HS POS HT / WT COLLEGE
order by first name
Andrew Schofield Sandburg OL 6'4 / 250 South Dakota
Andy Gallik Brother Rice OL 6'2 / 290 Boston College
Brian Jones Morgan Park DB 5'11 / 180 Ball State
Bruce Gaston, Jr St. Rita DL 6'3 / 300 Purdue
C.J. Fiedorowicz TE 6'7 / 240 Iowa
Christian Lombard OL 6'5 / 290 Notre Dame
Corey Cooper Proviso East DB 6'2 / 203 Nebraska
D.J. Bland De La Salle WR 6'2 / 180 Eastern IL
DaRon Brown Morgan Park QB 6'0 / 180 Northern IL
Deonte Jackson Rich Central, DB Akron
Dylan McElveen Crete-Monee DB 6'1 / 185 Wyoming
Fabbian Ebbele Simeon OL 6'8 / 295 Arizona
Garrett Parker Andrew OL 6'5 / 273 Eastern Mich
Giorgio Bowers Rich Central RB 5'9" / 192 Akron
Greg Barksdale Crete-Monee LB 6'3 / 210 Wyoming
Greg McKee King OL 6'7 / 295 Connecticut
Jack Sherlock Mt Carmel LB 6'3 / 195 South Dakota
Jamel Martin Bolingbrook RB 6'0 / 195 Bowling Green
Jeremy Curry Bolingbrook DL 6'3 / 225 Eastern Mich
Keith Sconiers Richards WR 6'3 / 175 Akron
Kevin Ollie Mt Carmel DL 6'1 / 270 Ball State
Kyle Prater Proviso West WR 6'5 / 205 USC
Louis Trinca-Pasat DL 6'3 / 235 Iowa
Marcus Lee Bolingbrook LB 6'1 / 210 Eastern IL
Mark Lenkiewicz Andrew OL 6'5 / 250 Minnesota
Matt Finnin Crete-Monee OL 6'7 / 295 Western Mich
Matthew Mosley Morgan Park DL 6'2 / 231 Ball State
Mike Hallams Bolingbrook LB 6'1 / 220 Northern IL
Mike Perish Marist QB 6'3 / 185 Western Mich
Milton Greer Mt Carmel RB 5'11 / 190 Miami (Ohio)
Morgan Weaver Hillcrest DB 6'0 / 179 Winona State
Pat Driscoll Lemont DL 6'4 / 270 Western Mich
Pete Houlihan Providence DB 5'9 / 170 Eastern IL
Scott Secor Lincoln-Way Central K 5'11 / 165 Ball State
Tommy Rees Lake Forest QB 6'3 / 192 Notre Dame
Tory Squires DL 6'4 / 230 Ball State
Zach Fulton HF OL 6'4 / 306 Tenn
| | |
| --- | --- |
| Be sure to red our article on National Signing Day 2010 -click here. | |
NATION's TOP 10 CLASSES
according to recruiting analyst Tom Lemming
1. Florida
2. Texas
3. USC
4. Alabama
5. Auburn
6. Oklahoma
7. LSU
8. UCLA
9. Tennessee
10. Penn State
NOTE: Of the top 100 players, the SEC signed 32 while the Pac-10 got 21, the Big Ten got 16, the Big 12 got 15.
| | |
| --- | --- |
| NOTE: We are proud to announce that for the entire month of February, S.C. Fitch Enterprises, and all of its affiliates including Amateur Sports News Network, ASNN365.com, and Amateur Sports Gallery will be honoring Black Athletes accomplishments on, as well as off the field of play for Black History Month. Click here for more! | |
Any pictures taking at the game can be found in our photo gallery - click here!
Here is your opportunity to stop hating the media and actually become it!
We are always looking for additional personnel. Click here if you are interested. If you would like to submit a story, score, stats, or even photos, click here.

View my Online Calendar Amateur Sports Event Calendar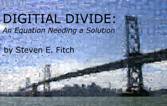 Digital Divide Book Available at

&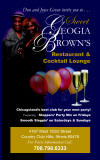 George Caribbean Soul
Your Island on Wheels
Be sure to check out our affiliates page - click here!