SPORTS


Weather in



Chicagoland Sports Talk Podcast...

check us out every Saturday @ 800am CDT
HIGH SCHOOL FOOTBALL - WEEK 6
by
Prez Ro

Catch up with me @ Twitter and Facebook.
ASNN365 - There are several key match-ups going down this weekend including the battle of the South Subs - Rich Central takes on Rich South. The Olympians squeaked out a 12-8 win a year ago, but the Stars are looking for redemption in front of a Homecoming crowd. Both teams are undefeated in conference play. Plus, word has it that both bands will be on display... This game kicks off at 6pm in Richton Park - get there early.
In addition to the battle of the south subs, there's a little game going on in the Catholic Blue between Mount Carmel and St. Rita. This little battle goes back many years and usually determines who will not only win the conference but who will obtain a strong seed in the playoffs. The Caravan owns a commanding 57-28-2 mark in this 87-year rivalry. However, the Mustangs have won the last two meetings. And we just got word that ESPN3 will be on the scene for this game along with local ME-TV broadcast crew! Kick off is at 730p.
Rich South 30, Rich Central 23
Quarterback Brandon Kelly threw for 237 yards and had the winning touchdown for Rich South (5-1, 3-0) on a 2-yard run with 30 seconds remaining in the game. Iman Kelly also caught six passes for 169 yards, including 60-yard touchdown reception.
Lemont 37, Tinley Park 33
Quarterback Mike Hall racked up 257 yards passing for Lemont.

T.F. South 40, Bremen 8
T.F. South quarterback Kevin Hallberg threw touchdown passes of 23, 14 and 16 yards.

Lincoln-Way East 30, Sandburg 14
Lincoln-Way East stays perfect in conference at 4-0 with the win. Sandburg's record now stands at 4-2 overall and 2-2 in conference.

Marian Catholic 31, Crete-Monee 27
Jeruel Taylor notched four rushing touchdowns for Marian Catholic.
For more information click the banner below


Julian 36 Kenwood 0
This game was written, directed and produced by 5'6" sophomore phenom Robyn Pondexter. Even though he started the game with a typo, turning the ball over, he used this to re-write the rest of the script against Kenwood, and well, he lead the Jaguars to a commandnig shutout Thursday afternoon at Eckersall. Pondexter finished the contest with 117 total yards, including completing 4 of 8 passing for 77 yards and one touchdown. He also scored on rushing touchdowns of one and 24-yards to key the Jaguars' attack.
Be sure to visit...

for action shots taken during this event
"Captured the Art of Sport in Motion"
FOLLOW US
Best way to stay current & connected
| | |
| --- | --- |
| NOTE: We are proud to announce that for the entire month of October, S.C. Fitch Enterprises, and all of its affiliates including Amateur Sports News Network, ASNN365.com, Amateur Sports Gallery and Kennel Sports Talk will be honoring and donating a portion of our online proceeds to National Breast Cancer Awareness Month (NBCAM). C | |
the media & become it!

click here for more...
We are always looking for additional personnel. Click here if you are interested. If you would like to submit a story, score, stats, or even photos, click here.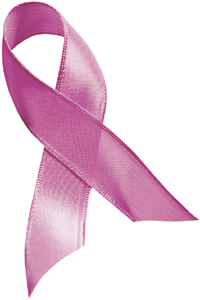 NBCF is a non-profit organization with a 501(c)(3) tax-exempt status and a prestigious 4-star rating from Charity Navigator.
Be sure to check out ALL of our affiliates page - click here!