SPORTS


Weather in



[includes/company_info.htm]
Powered by



13 year old phenom commits to USC
| | | |
| --- | --- | --- |
| | | Feel free to share this article provided by AmateurSports365.com - |
| | |
| --- | --- |
| BEAR, DEL. - Last Thursday, February 4, 2010, USC coach Lane Kiffin received a verbal commitment from 13-year old quarterback David Sills of Bear, Delaware. This is a very admirable gesture and sparked several extremely interesting conversation... what's too young? | |
This seems like an absolutely fantastic situation, but as we have written, the commitment isn't worth the air it used to say... Why? If this kids gets injured - no scholarship! If this kid decides tomorrow to stay on the East coast - no deal! If USC goes on a BIG time suspension... I understand there are a lot of 'if's' but so is life itself. As we just witnessed with Pete Carroll leaving USC, many thought their recruits would bail... for the most part they didn't. And when Florida Gators coach, Urban Meyer, decided to take a leave of absence, all of the analysis thought their program would suffer. As history has it, the Gators had one of the top recruiting classes this year. But on the contrary, Tennessee didn't get all of the recruits they hoped for with the departure of Lane Kiffin. So life has a lot of 'if's' it in...

So now, imagine if this kid gave a verbal commitment to Tennessee and Kiffin's program... do you still go? As much as we want to believe that a student-athlete is committing to a school, we all know that the coaching staff plays a major role in that decision (i.e., playing time, development, scheme, facilities, training, role, etc...). So again I ask, do you go?
As you can see, there are many long-term factors involved in such a verbal commitment at a young age. But for today, let's applaud this kids ambitions and abilities, and hope he remains healthy and focused so he can play for the Trojans in 2014.
For more click here to read the ESPN story. Be sure to read one of our previous articles on "Too young to commit," by clicking here.
| | |
| --- | --- |
| NOTE: We are proud to announce that for the entire month of February, S.C. Fitch Enterprises, and all of its affiliates including Amateur Sports News Network, ASNN365.com, and Amateur Sports Gallery will be honoring Black Athletes accomplishments on, as well as off the field of play for Black History Month. Click here for more! | |
Here is your opportunity to stop hating the media and actually become it!
We are always looking for additional personnel. Click here if you are interested. If you would like to submit a story, score, stats, or even photos, click here.

View my Online Calendar Amateur Sports Event Calendar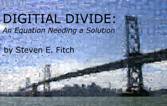 Digital Divide Book Available at

&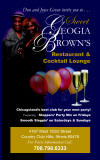 George Caribbean Soul
Your Island on Wheels
Be sure to check out our affiliates page - click here!