SPORTS


Weather in



Chicagoland Sports Talk Podcast...

check us out every Saturday @ 800am CDT
Jasmine Matthews decides...
courtesy of Chicago Tribune wire
Catch up with me @ Twitter and Facebook.
MATTESON - Marian Catholic junior Jasmine Matthews made an oral commitment to Bowling Green on Monday.

Matthews, a 5-10 guard, averaged 11.5 points this season for the Spartans, who ended their season against Young in a Class 4A supersectional with a 27-8 record.


courtesy of Chicago Tribune
FREE small Frappe'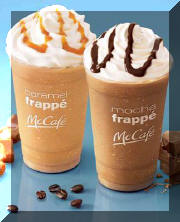 click here!
Matthews picked Bowling Green over St. Louis, Wisconsin-Milwaukee, Illinois-Chicago and Northern Illinois, according to Chicago Hoops Express coach Jerald Davis. She also considered Illinois State, Drake and Loyola.
FOLLOW US
Best way to stay current & connected
NOTE: We are proud to announce that for the entire month of May, S.C. Fitch Enterprises, and all of its affiliates including Amateur Sports News Network, ASNN365.com, Amateur Sports Gallery and Kennel Sports Talk will be honoring this month as National Teen Pregnancy Prevention Month. This Campaign was founded in 1996 to work exclusively on decreasing teen pregnancy in America, and at the outset challenged the nation to reduce the teen pregnancy rate. Click here for more information.

the media & become it!

click here for more...
We are always looking for additional personnel. Click here if you are interested. If you would like to submit a story, score, stats, or even photos, click here.


Be sure to check out ALL of our affiliates page - click here!