SPORTS


Weather in



Chicagoland Sports Talk Podcast...

check us out every Saturday @ 800am CDT
Fabyon Harris chooses Houston!
by
Prez Ro

Catch up with me @ Twitter and Facebook.
MATTESON - Fabyon Harris, 5'8" guard from Hyde Park, chose Houston over DePaul, Cincinnati and a number of other schools. He plans to sign his national letter of intent with the Conference USA school at a ceremony at Hyde Park on Friday night.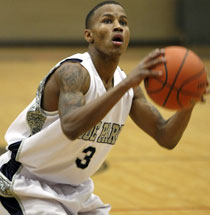 Phil Velasquez/Tribune

"It's a relief to get it over," said Harris, who in the last month has lost his brother, a close friend and a cousin to street violence. "I like everything they showed me down there. It is the best thing for me to leave Chicago."
Congratulations Fabyon and much success!
FOLLOW US
Best way to stay current & connected
NOTE: We are proud to announce that for the entire month of May, S.C. Fitch Enterprises, and all of its affiliates including Amateur Sports News Network, ASNN365.com, Amateur Sports Gallery and Kennel Sports Talk will be honoring this month as National Teen Pregnancy Prevention Month. This Campaign was founded in 1996 to work exclusively on decreasing teen pregnancy in America, and at the outset challenged the nation to reduce the teen pregnancy rate. Click here for more information.

the media & become it!

click here for more...
We are always looking for additional personnel. Click here if you are interested. If you would like to submit a story, score, stats, or even photos, click here.


Be sure to check out ALL of our affiliates page - click here!