SPORTS


Weather in




[includes/company_info.htm]
You can also catch us at:
just click at icon below



Powered by



2008 BIG DIPPER Holiday Basketball Re-Cap
Big Dipper 2008
Where do we start? In a word, S-m-i-t-h! Down the stretch the Wildcats (11-1) turned to junior guard Reggie Smith. They began to force three key turnovers with press defense that ignited a 9–0 run that ultimately tied the game at 61.
| | |
| --- | --- |
| Then Mr. Smith took over the overtime. Smith came off a high pick-and-roll, provided by Trevell Rivers, then drove strong and hard to the lane and hit a soft floater with three seconds left in the game giving the Wildcats a 73 – 71 lead. If Stuart Scott were at the game, he would have said "Smiths' shot was as cool as the other side of the pillow." And you know what? I would have to agree. After the game Smith mentioned to us that "that play | <![if !vml]><![endif]> |
was identical play we ran last week against HF (Homewood-Flossmoor at the Hillcrest shootout)." Coach Troy Jackson paid Smith one of the highest compliments he could by comparing him to Dee Brown and Shannon Brown, and that said "Reggie is one the best clutch players that I've coached." Rivers scored 14 points and grabbed 10 rebounds. Rich East (11-3) showed everyone that they are for "real." They have balance at every position and this kept them in the game. Bruce Collins came off the bench and scored 15 points including a huge rebound with one minute left in the overtime. Stephen O'Neal finished the game with 15 points but was restricted due to an ankle injury in the second half.
At the time of this writing, the Wildcats are on an 11 win streak tops in the city at this point. Coach Troy Jackson reminded us all that "he doesn't care about rankings. They're (Thornton) as good as any team in Illinois."
In an earlier contest, home team, Rich South Stars (7 - 3) defeated the Leo Lions (12 - 2) 68 – 64 behind big-time scoring of Kendrick Morse who finished with 31. James Pointer led the Lions with 24.
For even more coverage from the tournament, click here.
BIG Dipper
Proviso West
Hillcrest Holiday Classic
One of the oldest high school basketball tournaments in the Chicagoland area, Proviso West tournament is a staple in the community. The tournament was held at Proviso West high school in Hillside, IL - December 26 - 30, 2008. Click here to read story.
This is one of the Chicagoland area's premiere girls basketball tournaments. This tournament was held at Hillcrest high school in Country Club Hills, IL - December 26 - 29, 2008. Click here to read story.
| | |
| --- | --- |
| NOTE: We are proud to announce that for the entire month of January, S.C. Fitch Enterprises, and all of its affiliates including Amateur Sports News Network, ASNN365.com, and Amateur Sports Gallery will be assisting THE 50 MILLION POUND CHALLENGE which means becoming part of something exciting, life-altering, historic, and tremendously beneficial! Not only for you, but to others in your family and community, as well as to future generations. Click here for more. | |
Here is your opportunity to stop hating the media and actually become it!
We are always looking for additional personnel. Click here if you are interested. If you would like to submit a story, score, stats, or even photos, click here.

View my Online Calendar Amateur Sports Event Calendar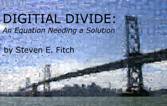 Digital Divide Book Available at

&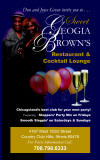 Benford Brown & Associates



Instant Tax Refunds!
Uncle Rail



Comedy Production @
Condessa Del Mar
Professional



Images ~ click here
D.O.C. Barber



FREE cut with this card ~ click here
Dress to Impress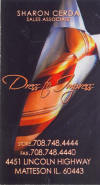 Click here and receive an additional
10% off your next purchase
1-800-DRYCLEAN.com



click here...
The Lights



of Joy ~
click here